Charming B&B near Versailles & Chartres
A wish…
 to press the 'pause' button and take a break in a timeless setting
 to enjoy a romantic getaway, close to and yet so far from Paris
 to break the journey to your holiday destination somewhere rural
 to get together with family or friends in the Yvelines region
 to experience an exceptional welcome and generosity
 to delight in a family-style, delicious and authentic table d'hôtes
For all this and more, l'Ombre Bleue and its hostess Catherine definitely merit a detour.
Take the time to disconnect, in order to reconnect with yourself, and take advantage of…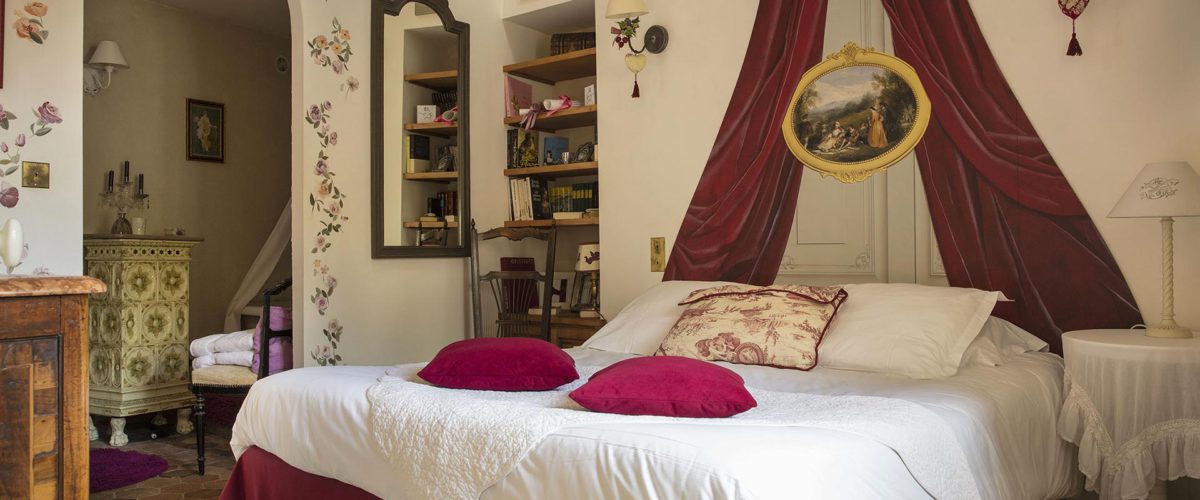 3 independent guest rooms for 2 to 4 people, each offering a refined yet comfortable setting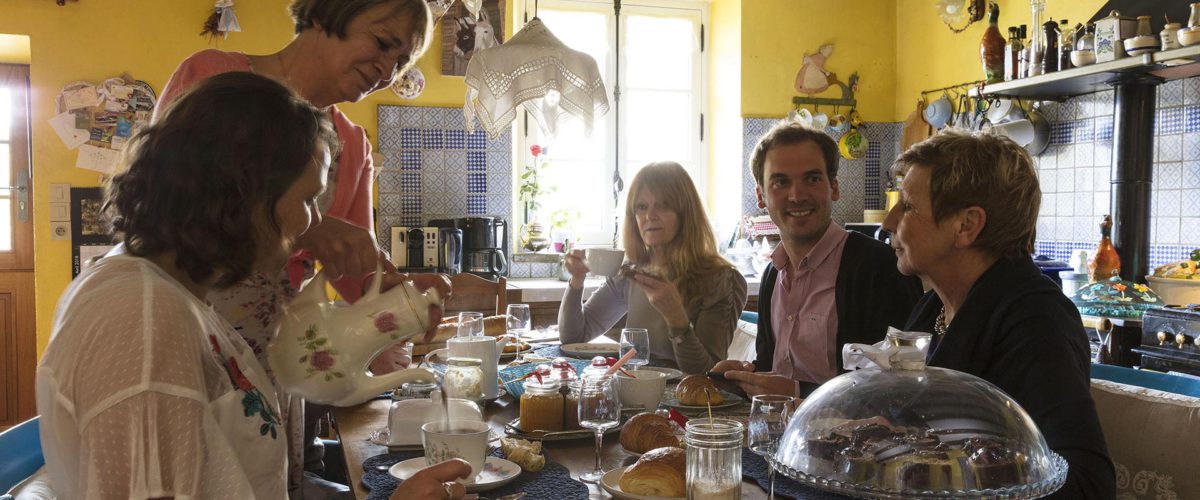 For exclusive bookings, a total of 10 guests can be accommodated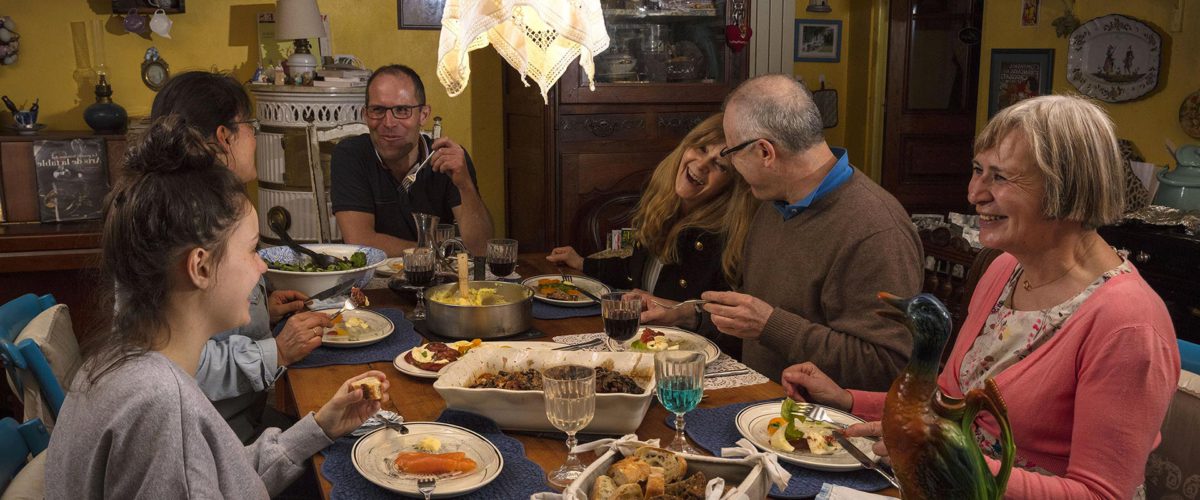 A table d'hôtes to which only Catherine holds the secret, proposing local dishes, served family-style that are mouth-watering and generous – a delight for your taste buds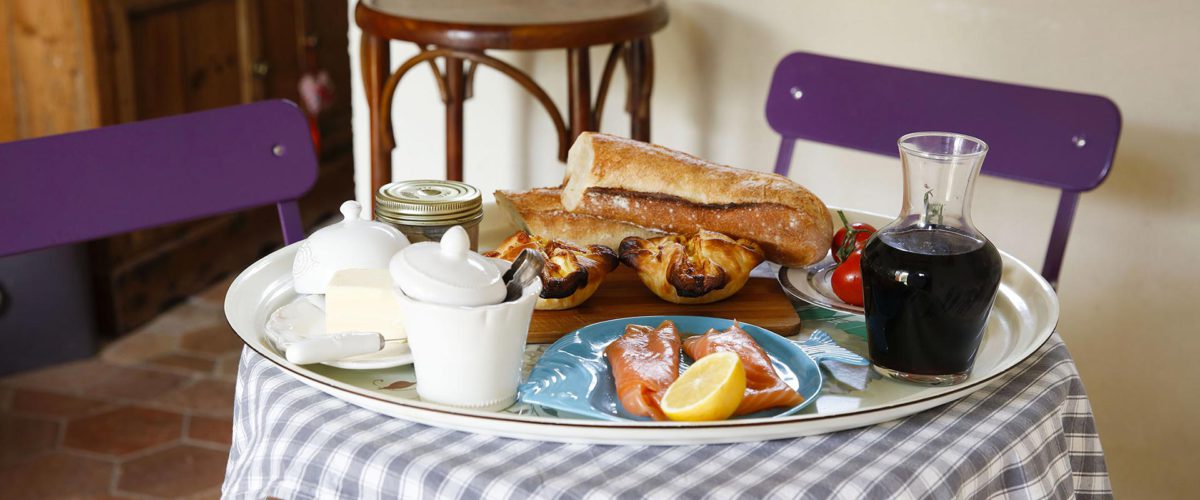 An alternative to the table d'hôtes option is a Dinner tray 'Diner sur le pouce', offering a true gourmet feast that varies according to the season's produce and Catherine's creativity.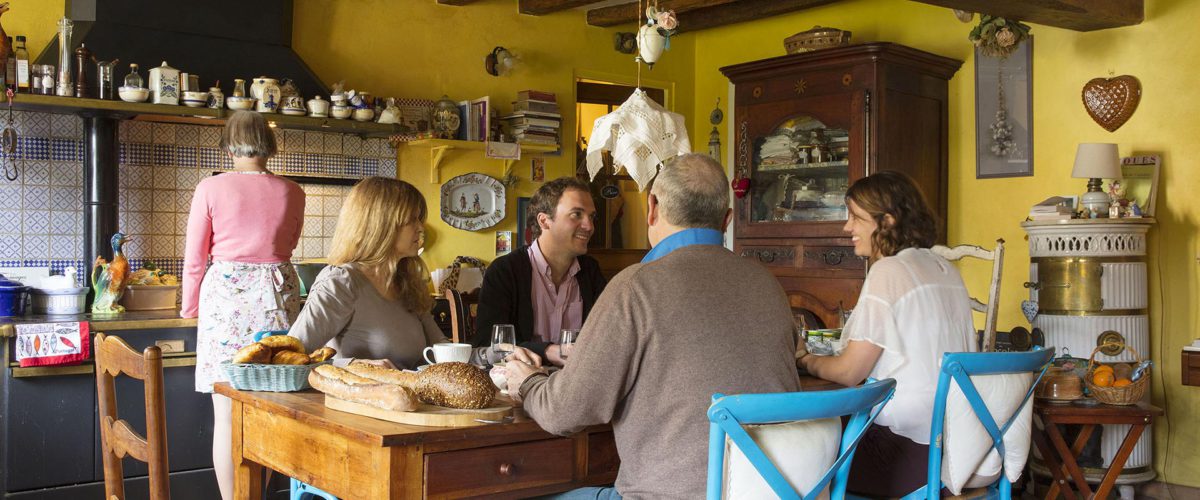 A truly epicurean breakfast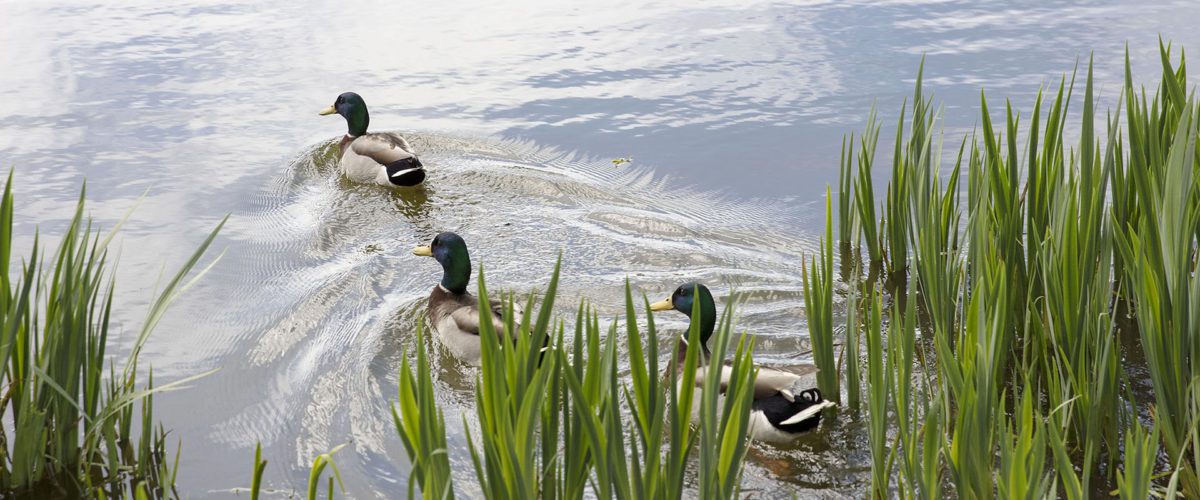 A charming village of 600 souls, complete with duck pond, countryside scenery views and forests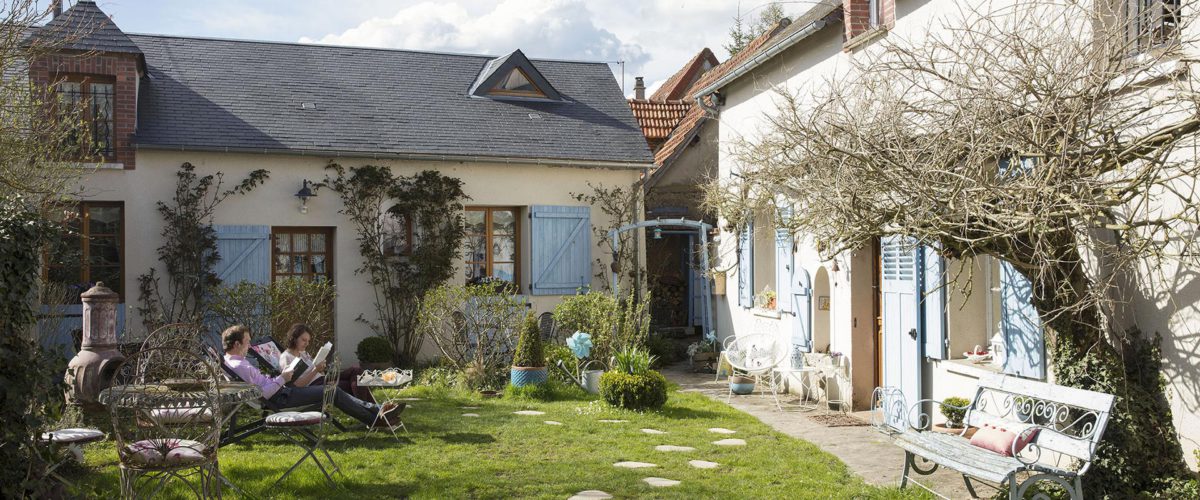 A cocoon of a garden, delightful year-round as a spot to relax, stroll or listen to birdsong in; to savour an aperitif or a cup of tea or coffee; to enjoy your breakfast; or to read your favourite book.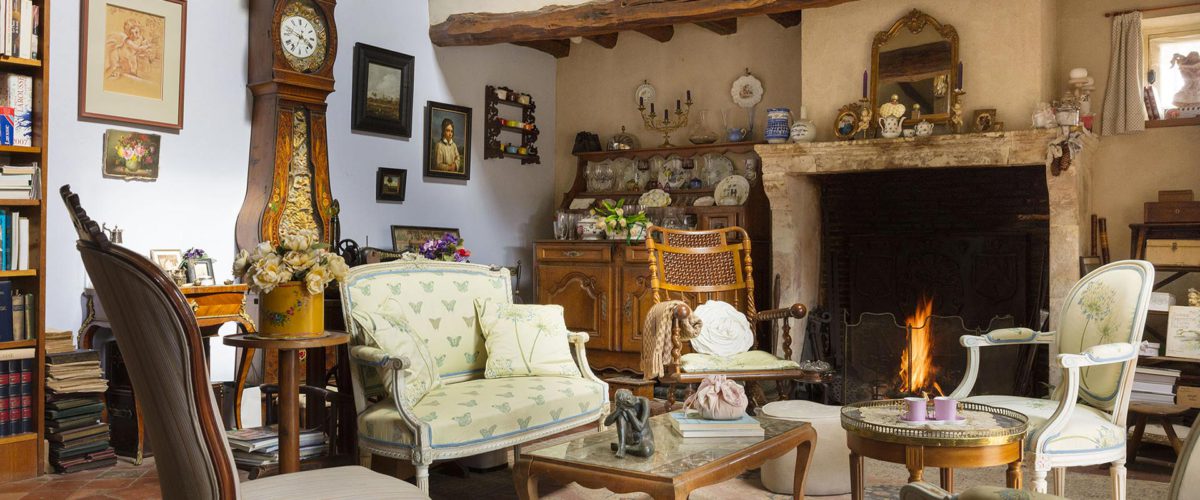 A living room with a fireplace and well-filled bookcases
A privileged location in the pristine countryside of Yvelines, so close to and yet so far from Paris.
 70km (44 miles), or 1 hour drive from Paris by car when traffic is light, or more sagaciously, by train, 45 min from Paris-Montparnasse station to Epernon station
 50km (31 miles), or 45 min from Versailles
 30km (18 miles), or 30 min from Chartres, its cathedral and pretty pedestrian streets
 11km (6 miles) or 15 min from Maintenon and its magnificent Château
 17km (11 miles) or 20 min from Rambouillet and its Château, its forests and shops, and its "National Bergerie," a model sheep farm
Here are some keywords that sum up the philosophy and characteristics of Catherine and l'Ombre Bleue:
#Charm
#Character
#Tranquility
#Repose
#Gastronomy
#Countryside
#Garden
#Catherine
#Comfort
#GoWithTheFlow
#Poetry
#Unique
#Timeless
#Adorable
#Friendliness
#AttentionToDetail
#TopQuality
#JustLikeHome
 A reputation that is not to be done
After nearly 15 years of spreading happiness and smiles, Catherine and her l'Ombre Bleue have established a solid reputation and gathered glowing recommendations:
 126 TripAdvisor reviews, of which 120 are 'excellent' (5/5) and 6 'very good' (4/5)
 'Attestation d'Excellence 2018' certification
 Highest-rated maison d'hôtes in the Yvelines region, out of 109 on TripAdvisor
 70 exceptional reviews with a 9.7/10 rating on Booking.com
 27 reviews with a 5/5 rating on Facebook
 25 reviews with a 5/5 rating on Google